Highland Park Honors National Merit Semifinalists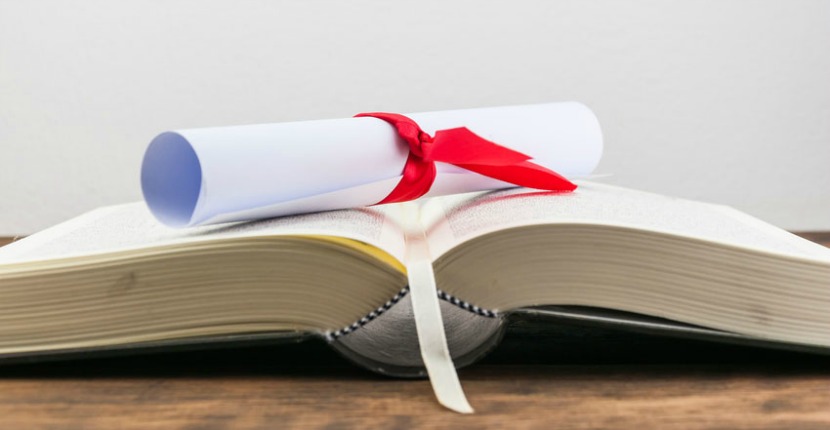 Eight Highland Park High School students were named National Merit semifinalists by the National Merit Scholarship Corporation last month.
Nationally, the organization announced approximately 16,000 semifinalists, all of which will have an opportunity to become finalists and then compete for about 7,500 National Merit scholarships worth about $33 million next spring.
About 1.6 million juniors in more than 22,000 high schools entered the 2017 National Merit Scholarship Program by taking the 2015 Preliminary SAT/National Merit Scholarship Qualifying Test.
Students selected from HPHS were:
Jeremy Burroughs
Jack B. Foster
Jacob S. Heilizer
Caroline M. Kisicki
Joshua M. Peters
Molly G. Solem
Olivia K. Varones
Matthew Zurek
The National Merit Scholarship Corporation (NMSC) was established in 1955 — a time in which there was concern that the United States was lagging behind in the cold war scientific race, but the public was indifferent to rewarding intellectual accomplishment. In response, the National Merit Scholarship Program was founded to identify and honor scholastically talented American youth and to encourage them to develop their abilities to the fullest. Through this nationwide competition National Merit Scholarships are awarded to program Finalists and Special Scholarships are awarded to other high performing participants who meet a corporate sponsor's eligibility criteria.
In 1964, contemporaneously with the passage of the Civil Rights Act, the National Achievement Scholarship Program was initiated specifically to identify academically promising Black American youth and encourage their pursuit of higher education. With the conclusion of the 2015 program, the National Achievement Scholarship Program transitioned to UNCF. Approximately 228,000 students have been recognized in the program and about 34,300 were chosen to receive Achievement Scholarship awards.
For more than half a century, NMSC has continued to focus its attention solely on U.S. high school students at the uppermost end of the academic ability scale.
NMSC's mission to promote scholastic excellence and recognize students who exemplify it is still perceived to be of considerable value to the nation.
The competition is very rigorous; scholarship winners are chosen based on their abilities, skills, extracurricular accomplishments, and potential for success in college and beyond.
NMSC operates without government assistance and relies on an independent base of support — approximately 420 loyal sponsors who underwrite the majority of the scholarships.
Services have evolved to meet program purposes and the needs of participating high schools, colleges and universities attended by award recipients, and the scholarship sponsors whose generosity enhances the opportunities of honored students.
In order for the semi-finalists to become National Merit finalists, they must submit a detailed application with information on school achievements, grades, involvement with school clubs and activities and test scores.
About 15,000 of the 16,000 are expected to become finalists. The ones selected will be notified in February.
Lexus of Highland Park is so proud of our local students! Congratulations to all of them and best of luck in the finals!