The 2018 LC 500—A Greener Luxury Lexus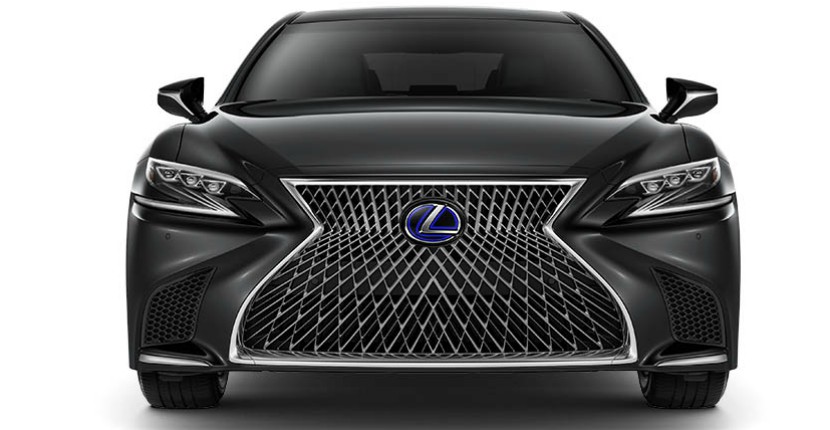 As the automotive industry continues its forward march toward energy-efficient, green cars, Lexus leads the way with a whole new vision. Long trusted as the top competitor for hybrids, Lexus is reimagining its luxury models with the newly revealed 2018 Lexus LC 500h. This model, equipped with industry-leading construction and design, is the clear choice when it comes time for deciding on a new hybrid at your local Lexus Dealer.
Luxury Going Green
Who said going green had to be boring? The new Lexus model is a gorgeous design that pulls from their signature luxury brand, like most Lexus models for sale, without compromising on green essentials.
A spitting image of the LF-LC concept first shown at the 2012 Detroit auto show, the LC 500 is a visual masterpiece featuring:
A sleek and sculptural exterior with a unique blend of sharp and curving lines for a smooth, sports body
LED taillights
Infotainment system with a crystal clear high-end sound system
Intimate interior with bold color combinations like red, white, blue and orange
Modern elements including leather-stitched surfaces, Alcantara-covered door panels, and elegant trim
Optimum and Efficient Performance
This all-new model was meant to stay on the drawing board back in 2012, but after such positive feedback, Lexus brought the powerhouse to life with innovative and modern engineering.
While it comes in at a heavier weight than a typical hybrid, its multi-functionality creates a drive that best fits its surroundings. From Eco to Comfort to Sport, the LC blends together a fluid harmony that lets the powertrains speak for themselves. Whether you're looking for a quiet cruiser or a high-wattage drive, the LC can be manipulated to be exactly what you need it to be.
The hybrid adopted a 3.5-liter V-6 with two electric motors, a 4-speed auto transmission, and 44-kw lithium-ion battery for a strong 354 total horsepower. This allows for a more natural and powerful drive while you're checking out the high hybrid gas mileage of 26-mpg city, 35-mpg highway, and 30 combined.
One of the most notable differences between the LC 500 and other hybrid competitors is the ability to incorporate the typical hybrid gains while also allowing the driver to feel torque build—all this without the "rubber-banding" you sometimes see in Prius models.
With controlled, electric steering and power acceleration to top it all off, the LC 500 drives like a hybrid should: resourceful, commanding, and eye-catching.
And if you've been on the hunt for a "Lexus Dealer Near Me" or "2018 Lexus Near Me," consider your search over. The LC 500 hybrid is a true testament to the power of innovation and dedication to a greener world.