Iconic Red Bows are Back on Lexus Vehicles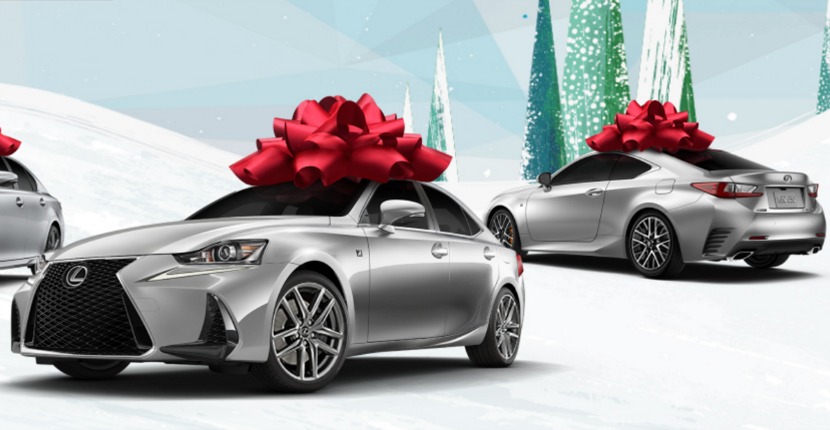 Lexus is encouraging consumers to wish big this holiday season — big as in a new vehicle with a giant red bow in the driveway. (And a puppy.)
Eighteen years ago, Lexus came up with its "December to Remember" sales event, and people have surely not forgotten the commercials featuring big red bows atop brand new Lexus vehicles. The image became a staple of holiday commercials, where people were walked outside with their eyes closed, to be presented with a brand new Lexus in the driveway.
"When we first developed our annual campaign, we used the bow to position Lexus vehicles as the ultimate holiday gift," Bolain told Marketing Daily. "Though the bow's design and the campaign creative have evolved over time, the icon is still an essential part of this campaign."
This year's Lexus campaign kicks off on Monday and will include five general market TV ads and two placed in "multicultural" media. The ads spotlight children being used as middlemen by adults looking to get their Lexus wish list to Santa Claus.
The spots feature a Lexus vehicle as the ultimate object of desire, each with a family working together to reach Santa Claus. The commercials play up how kids have Santa's ear for wishes, and adults better go along if they want in on the gifts.
"Our media buy remains as big as ever to help drive awareness," Bolain says. "In the past, we have always ensured our spots utilized a diverse cast, but recently we've added Spanish language versions to better complement our targeted media buy."
With such a long-running campaign, "you are under pressure every year to keep it fresh and relevant and current with the times," said Chris Graves, chief creative officer at Lexus agency Team One, which is the luxury, premium agency within Saatchi & Saatchi. Amid an economic downturn in 2012, for example, ads encouraged people to get out of their house and hang out with friends — by driving a Lexus vehicle, of course.
This year's theme is about how "as an adult you can still experience that childlike joy and wonder of getting the gift you always wanted," Mr. Graves said. "Kids seem to have the connection to Santa. So the whole campaign is about how adults are finding a way to manipulate that relationship in a fun way."
Lexus, along with many other automakers, is offering a multitude of holiday incentives on their vehicles during this busy car-buying season and will surely have no problem delivering new vehicles with big red bows to many driveways of suburbia in the near future.
Lexus is offering complimentary first month's payment on some models. The December Sales Event offers incentives through Jan. 3. Stop by Lexus of Highland Park to get your big red bow!