Lexus F Performance Driving School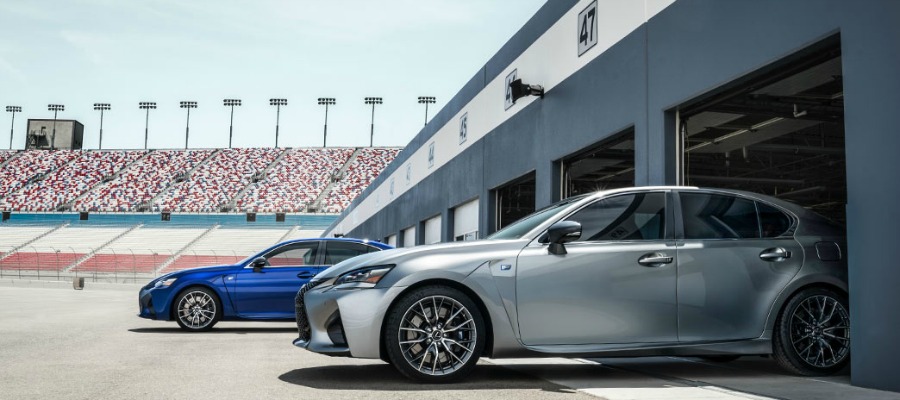 After years of customers begging, Lexus of Highland Park is thrilled to announce that Lexus is finally opening its own performance driving school called Lexus F Performance Driving School. Lexus F Performance is a unique approach to performance driving – where raw speed and power meet agility, balance, and control to put the breathless thrill of driving at the limit firmly in your grasp.
If that idea raises your pulse, then The Lexus F Performance Driving School is the perfect place for you to learn high-performance driving skills in the cockpit of the most powerful Lexus F vehicles, on the best tracks in the country, with classes ranging from beginner to advanced.
Lexus plans to offer three different programs for those interested in its school. There's an Express Experience, which provides in-class training before you're let loose on an autocross course and then finish up with some on-track lead/follow laps. The Half-Day Experience provides the same bits but adds in some slalom and braking training, a skidpad, and eventually some hot laps with you riding shotgun as the pros show you how it's done.
Finally, the Full-Day Experience provides a bit of advanced driver theory and a portion where you'll learn about proper racing lines. Lexus will provide the full range of its F and F Sport machines, which should prove to be great fun for the average school attendee. It will also show GS 350 F Sport owners why the GS F is worth the extra coin. Same goes for the RC owners.
Lexus will offer its school at the following tracks on the following dates:
Palm Beach International Raceway in Jupiter, Florida – September 30 to October 2. Located just outside of West Palm Beach, this Sunshine State speedway is currently a test track for several world-class Indy Car Teams. Over its 2.034-mile length and 10 turns, the Palm Beach International Raceway offers a wide variety of challenging corner combinations for any enterprising racer.
Autobahn Country Club in Joliet, Illinois – October 7-9. The Autobahn Country Club is Chicago's premier road racing facility and the second longest racing venue in the U.S. with 3.56 miles of track between two Alan Wilson-designed road courses. And the impressive facility draws equally impressive talent, like renowned IndyCar racer Bobby Rahal.
New Jersey Motorsports Park in Millville, New Jersey – October 27-29. Located on a sprawling 500 acres the New Jersey Motorsports Park is the premier motorsports entertainment complex in the Northeast, hosting ARCA, NASCAR K&N, AMA Superbike and SCCA races. The park is home to a variety of exhilarating turn complexes, elevation changes, and long straights on the 2.25 mile Thunderbolt circuit and the 1.9 mile Lightning course.
Autoclub Speedway in Fontana, California – February 10-12, 2017. Developed by racing world titan Roger Penske, the Auto Club Speedway in Fontana is a premier multi-use facility that regularly hosts NASCAR's Sprint Cup Series and blistering 200+ mph IndyCar races. The 2.8-mile course boasts numerous exhilarating configurations and more than 20 challenging turns.
The Express Experience doesn't cost you anything, if you can find an open time slot. A Half-Day Experience is $495, and the Full-Day will run you $895. Running someone else's Lexus on a racetrack will certainly be an experience to remember.
Now's your chance. Will you take the wheel?