New Lexus LS F to Target Mercedes?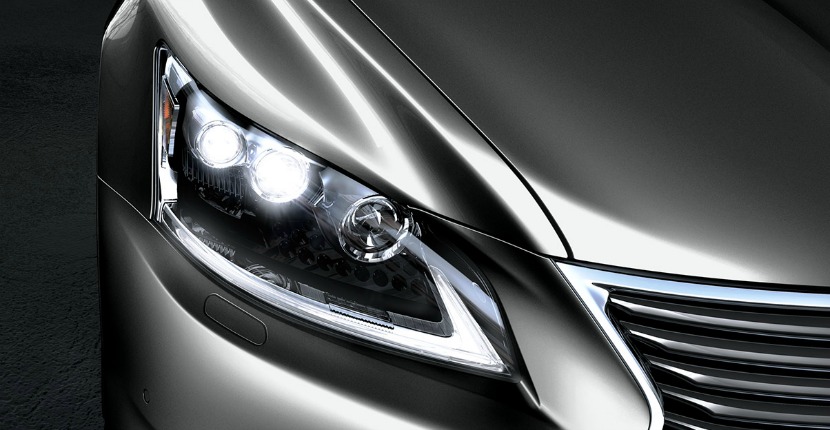 Late last month, Japanese car news outlet Spyder7 reported that European sources had confirmed a performance-driven version of the next-generation Lexus LS for 2018: the LS F. According to these rumors, the new LS F would boast a twin-turbo V8 engine capable of pumping out 611 horsepower, putting it in the ballpark of the Mercedes AMG S65.
These rumors are to be expected as performance innovation has been on the forefront of Lexus design lately, with the carmaker's LFA supercar and GS F models creating buzz in the luxury community. This performance focus has enthusiasts speculating that we could even see an amped up LC F come to the market in the next few years as well, helping Lexus better capitalize on the luxury performance market through a more comprehensive performance lineup.
What to expect?
Lexus proudly presents its performance portfolio as "the other side of Lexus," striving to seamlessly wed the intersection of driver intuition and vehicle responsiveness from the asphalt up. Currently, the 2017 LS 460 F Sport offers a respectable 386 horsepower and a o-60 mph time of only 5.4 seconds. If the next-generation 2018 model rumors are to be true, the next iteration of the LS F could potentially double these specs.
"When it comes to cars, few things are more important than the connection between driver and vehicle," stated the carmaker in a press release. "For luxury automaker Lexus, the continuous pursuit to enhance this connection even includes venturing outside the automotive world for new solutions."
While this information was released earlier this year about the Variable Load Coupling Rear Orientation (V-LCRO) technology, we're sure that whichever way the next generation LS F turns out, it's sure to be a showstopper. Right now, the rumors provide a hazy view of what's to come, but it's possible that the S65 could see more Lexus competition in the coming year.
Why wait?
Overall, the new models will represent ten years of LS evolution, but the latest spottings are hard to gauge through their camouflage. These models won't see dealership floors for at least a year, but just because they waited ten years doesn't mean you need to keep postponing your dreams of owning a Lexus. This winter, let Lexus of Highland Park get you behind the wheel of the luxury you deserve.