2018 Lexus Model to Be Featured in Marvel Movie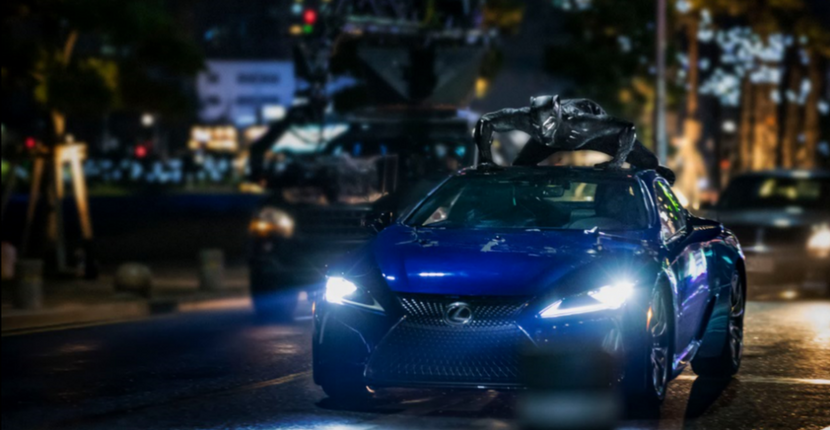 Are you familiar with Marvel Studios and the amazing franchise of movies and comics they have blessed the world with? If not- here's a quick synopsis. If you already understand the detail-oriented universe, then skip ahead to the next paragraph that explains Planet Xandar's relation to Lexus.
Just like ours, the Marvel World is a complicated one, filled with powerful individuals who seem to endure a significant amount of suffering. They are always losing the ones they love, putting themselves in danger and gaining enemies by fighting for the defenseless, and constantly feeling in the middle of people who look up to them and a side of the world he is constantly trying to bring them down. All the events in the Marvel Universe occur over the same timeline, and Marvel stays true to every detail which is a key component that makes the franchise so interesting and popular. When you see all their movies, you realize the countless overlaps between character relationships across films and sequels, you can't help but laugh at the jokes making fun of other characters and events across the universe, and you become an expert on everyone's life story and why they are or aren't fighting for the 'bad guy's' team, this time.
Being detail-oriented means wanting every little aspect of the storyline to have an impact on the way the story is perceived. This is why it was a big deal when Marvel Studios chose the Lexus LC 500 to be featured in the new Black Panther movie. Although it hasn't been seen in any trailers for the film, it is featured below with Black Panther actor, Chadwick Boseman.
After King T'Challa, AKA the Black Panther finishes the events that took place in Captain America: Civil War, he returns home to his African nation of Wakanda to help lead his people to peace between two major differences in the community. The people of Wakanda value tribal culture and technology, and the LC 500 was chosen as the motor icon for the leading superhero in this upcoming film.
The 2018 LC 500 has a 5.0L V8 engine with a 471 level horsepower. The hybrid option has a V6 engine, going up to 354 level horsepower. Both LC's can reach 60mph in five seconds flat or less. Like all Lexus vehicles, the LC is built with a certain standard of sophistication and comfortability with performance as a priority.
Black Panther is in theaters February 16th of 2018. While waiting to the LC and the panther in action, visit your Highland Park Lexus dealer to find more deals best suited for your car needs!