Why the 2019 Lexus UX Leads the Competition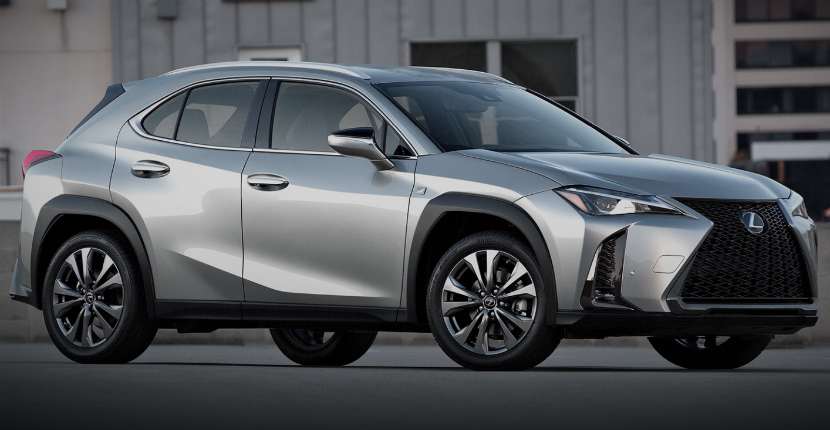 Searching for the latest in luxury SUVs? We know how much there is to consider. Not only do you want a vehicle with an effortless drive and durable reliability, but you want it to reflect the kind of exciting, fast-paced lifestyle you follow. And while there are so many great vehicles to test-drive, we think you, and your Lexus dealer, would be hard pressed to find a better fit for you than the 2019 Lexus UX.
By now we're guessing you've heard all about the brand new Lexus subscription service premiering with the reveal of the Lexus UX at the end of this year, but with this compact crossover there's still so much more than what meets the eye.
SUV Size
Competitors: In recent years, some SUVs have fallen into a pattern of sizes that are functional, but can a bit oversized for every day use. You can expect typical SUV shape, size, and design with industry competitors like the GLA, X1, and Audi Q3.
The UX: As an all-new subcompact crossover—and Lexus's smallest SUV yet—the UX delivers the strong functionality of regular SUVS, but with a sleek, small size. The UX has elegant, angular styling that gives off a larger appearance while making tight parking spots and narrow lanes a breeze.
Interior Luxury
Competitors: With the face of technology ever changing, more and more competitors are racing to incorporate high-tech media into their vehicle interior packaging. With most vehicles, you'll see standard features including rear cameras, audio and video controls, and smartphone adapters.
The UX: Always one-step ahead of the game, the Lexus package includes tech-savvy Apple CarPlay via the Infotainment screen, Amazon Alexa integration for easy-to-use hands-free music, audiobooks, and the premiere use of Predictive Efficient Drive (PED). PED analyzes factors of driving habits and traffic conditions to adapt the nickel-metal-hydride battery pack charge levels and the braking system. In short? We've engineered a car that is quickly and efficiently adapting to fit your needs as they arise.
High-Quality Engineering
Competitors: Engineering is at its finest with competing powertrains including 200-hp 2.0-liter turbo four-cylinders.
The UX: While the Lexus offers 168-hp 2.0-liter inline-four—and a hybrid for the UX250h—we do take the upper hand in offering a new Direct Shift CVT that boosts power delivery and an eco-conscious engine for good fuel-economy numbers. Additionally, an F-Sport version will be offered for both the UX200 and UX250h, offering anti-roll bars and 18-inch wheels. And the new model will show off the brand's very first use of the Global Architecture Compact Platform (GA-C) for an all-around cohesive, intelligent vehicle.
Search for a 'Lexus dealer near me' to look at our collection in person or to put your name on the waiting list for the all-new UX. December may be a few months away, but it's never too early to treat yourself to an elegant, reliable refreshing take on an SUV.