3-Row Lexus RX Crossover Expected to Make Long-Awaited Debut at 2017 Tokyo Motor Show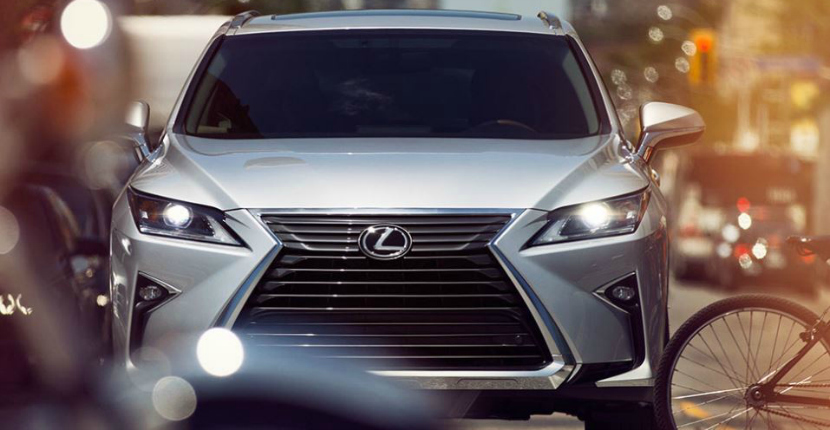 Lexus has been teasing the prospect of an extended seating configuration in one of its most popular crossovers, the Lexus RX, for some time now, and to satisfy the many Lexus fans who have been keeping it in mind as an ideal addition to the company's lineup, it's finally looking like the plan has come to full fruition. One way or another, it's more than likely that you'll be seeing this standout entry lining the ranks soon wherever there are Lexus vehicles for sale.
Get a Glimpse This Fall
The competitive hunger for all things crossover lately strongly suggests that the new configuration is sure to find favor with plenty of surprised new fans as well as with those who have been following the internal developments at Lexus headquarters, clearly a fact not entirely out of mind for Lexus executives after customers reacted positively to the rumors of similar projects in recent years. Thanks to a report from Japanese auto periodical Mag-X, anticipation is swirling over talk that fans and industry professionals alike can now make plans to get a first glimpse of Lexus' all-new, three-row RX crossover at this year's upcoming Tokyo Motor Show, kicking off October 27th.
RX Lineage Continues to Expand
For those as-yet unfamiliar with the universal appeal of the RX, there's always only more to get to know and love about this scuplted luxury standout. Finding repeated success in the fiercely competitive crossover field through a considerate and forward-thinking evolution, the RX continues to serve as an ideal canvas for much of the Lexus company's most well-received work in recent years. Attractive as it is capable, this luxurious gem is guaranteed to deliver a truly complete and satisfying driving experience for a wide range of lifestyles, as much of the world's best known automotive media outlets have happily reported.
A Versatile Luxury Standout
Drawing its power from a beefy 3.5-liter V6 paired with an efficiency-maximizing eight-speed transmission, sporting the most detailed safety package on an RX yet complete with cutting edge details like Panoramic View Monitor and Heads Up Display, as well as bringing the highest quality interior and convenience features together in abundance, there's very little doubt that the 2017 Lexus RX is a worthy torchbearer for its definitive lineage. Also offered as the popular RX450h hybrid, and sporting a variety of trims including the RX F Sport, fine-tuning and a library of engaging add-ons are ready at your whim.
Learn More In Person Today!
With the RX family finally looking forward to being completed by the addition of a three-row configuration this year, we're just happy to be doing what we do during the Lexus company's best era yet. You can count on plenty more news about the new RX soon, and it should come as no surprise that you're always welcome anytime for more information and a more personal introduction to the radiant Lexus lineup, right here at your most accommodating Highland Park Lexus dealer,  Lexus of Highland Park!