Back and Better Than Ever: The 2017 Lexus GS 200t
The mid-size luxury sedan market—particularly from the likes of Audi, BMW, Jaguar, Lexus, and Mercedes-Benz—is hands down one of the most competitive out there. For quite a while (since the 1990s to be exact), Lexus has held its end of the market up quite well with its GS model. Now in its fourth generation of production, the Lexus GS has put up quite the fight with regard to the likes of the Mercedes-Benz E-class, the Jaguar XF, and the Audi A6. Still, like all good things that age with time, Lexus decided that their GS was due for a bit of a refresh.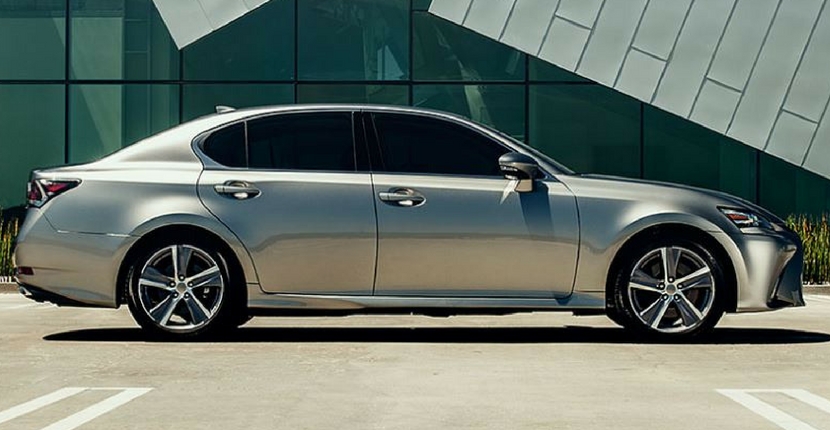 Impressive and Revamped Power
Enter the 2017 Lexus GS 200t. Here, the first thing that sticks out is the revamped power of the new mid-sized luxury sedan. That is to say, the good folks over at Lexus have fitted the new 2017 GS 200t with a new turbocharged 2.0-liter four-cylinder engine that works to push around 241 horsepower and 258 pounds per square foot of torque. This is all coupled with a paddle shifted eight speed automatic transmission that works to clock the 2017 Lexus GS 200 in at 6.6 seconds when going zero to sixty miles per hour.
Modern Technology in a Classic Vehicle
Inside the 2017 Lexus GS 200t, you will get the automaker's classic infotainment system. As part of the company's Navigation Package, customers can also upgrade to a 12.3-inch multimedia touchscreen that is certainly worth it if you like big screens in your luxury vehicles. The vehicle sticks to the classics as far as body length is concerned (192.1-inch overall), which provides ample room in the cabin (98 cubic feet), along with an 180 cubic-foot truck and cargo hold.
Famously Luxurious and Reasonably Priced
All of this is great, but the new 2017 Lexus GS 200t has one more incredible feature: its price. That is to say, you could own the new mid-size luxury sedan for less than $50,000, which is outstanding for those who want the automaker's famous reputation of providing the upmost luxury, but still want to save a little as far as the overall price goes. All in all, the new GS 200t is a solid choice for any driver.
As is always the case, keep checking back in here with us at Lexus of Highland Park for more information with regard to the automaker's new GS 200t. While you're at it, why not stop by and sign up to test drive one of our many brand new vehicles? We can promise to do everything in our power to help find the perfect vehicle for you!