Lexus 500h Offers Hybrid Luxury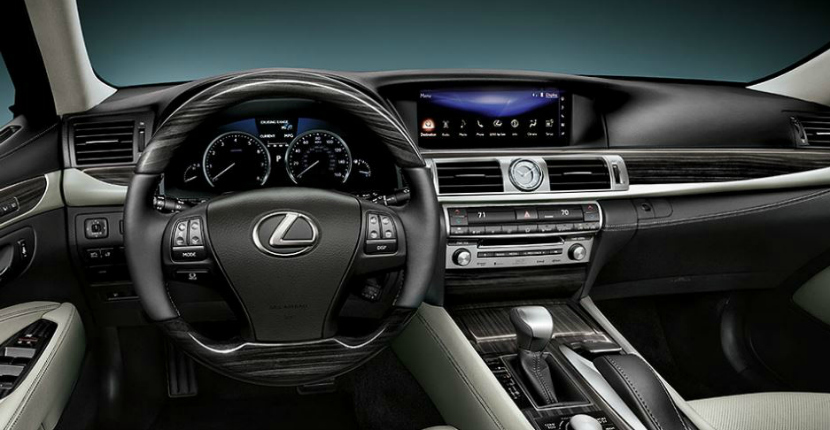 The days of bland hybrids are long gone. Unattractive boxy aesthetics are a thing of the past, and you'd never guess that the upcoming 2018 Lexus LS 500h, a new version of the brand's flagship sedan, was even a hybrid at first glance.
New multi-stage system delivers efficiency without compromising
Green Car Reports notes that it's not altogether surprising that Toyota's luxury brand would push further into hybrid territory, considering that Toyota has sold more hybrids than any other automaker—just over 10 million when you take Lexus into account. And now there will be at least 10 million and one, with the Lexus LS 500h recently debuting at the 2017 Geneva International Motor Show earlier this month.
"A hybrid version of the new Lexus LS, featuring for the first time the multi-stage hybrid system that adds a four-stage shift device to the 3.5-litre V6 and two electric engines. This replicates the feel of driving with a 10-speed automatic transmission," reads the vehicle's auto show description.
The new multi-stage hybrid system is included in the LC500h, Lexus's upcoming hybrid of its flagship LC500 coupe. This system utilizes a continuously variable transmission, or CVT, that has evolved over time with prior Lexus hybrids. Now, Lexus has added on a four-speed planetary gearbox to the CVT's output, allowing the vehicle to keep from overexerting itself while still pushing up into impressive top speeds for an all-electric vehicle. In fact, the latest Lexus will have a top speed of 140 km/h when running on just electric power, which equates to 87 miles per hour in U.S. measurements.
But from the looks of it, the Lexus LS 500h shows all of the outward markings of its non-hybrid brother. It features the same edgy hourglass shape grille, angular headlights and sculpted body, and its interior does not fall short of plush. If you think leaving a smaller carbon footprint meant settling for less, it may be time to reconsider.
More in store in 2020?
Looking forward to the future of Lexus, it's likely that the 500h is just another building block in a plethora of green-minded opportunities to come.
"Previous reports also suggested that Lexus was considering a hydrogen fuel-cell vehicle that may be based on the LS, for launch sometime around 2020," says Stephen Edelstein for Green Car Reports, guessing that the announcement would go hand-in-hand with the 2020 Olympics in Tokyo. "Lexus parent Toyota has been one of the most vocal advocates of fuel-cell cars, viewing them as a better alternative to the battery-electric cars pursued by other automakers."
As always, those of us at Lexus of Highland Park are proud of these latest Lexus models like the Lexus 500h, and we look forward to seeing how the carmaker will further pioneer efficiency technology. Until then, feel free to drop by your local Lexus dealership in Highland Park to see how we can get you in the car you deserve.