Connected Technologies Advance User Experience in Lexus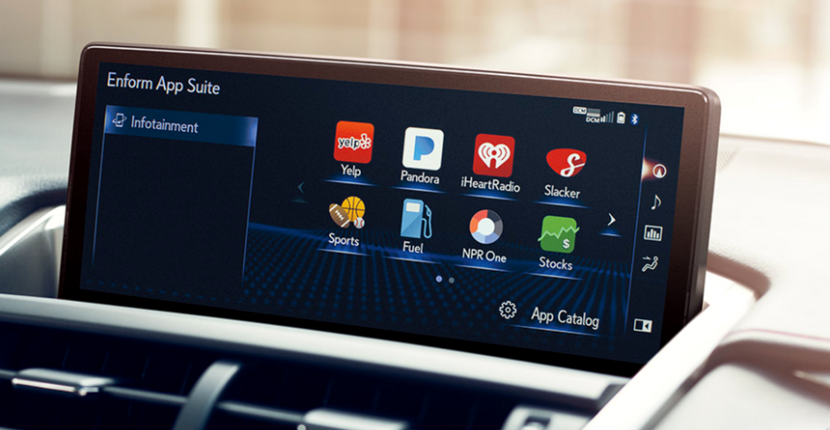 In August, Toyota announced the establishment of their new Connected Technologies team to advance and personalize the driver and passengers' experience. This team, comprised of individuals in strategy, planning, development, engineering and operations crews, is working to improve in-car technology for customers.
What does this mean for Lexus?
More intuitive interfaces improved user experiences and higher quality all around.
With features like Lexus Enform Destinations, Bluetooth technology, SmartAccess key fobs, Siri Eyes Free and subscription-free Traffic and Weather service via HD Radio, Lexus technology is already a forerunner in this field.
Just look at the new Lexus models for sale—the 2018 LC 500 and GX—which have Lexus Enform App Suite 2.0 (offering access to mobile applications through the vehicle's center-console display), Lexus Enform Service Connect (offering remote access to information about your vehicle's status and maintenance needs) and premium surround sound audio systems. A new team devoted to further developing and enhancing all kinds of in-car hardware, from next-generation multimedia units and screen display to cloud-based content, means these features are just going keep getting more amazing.
In addition to more personalization, customers can expect technology that creates a fully immersive, and yet more "human," experience in an ever-connected environment.
"Our new team will double-down our efforts on connected vehicles so we can provide our Toyota and Lexus customers a more human experience," Zack Hicks, head of Connected Technologies, CIO of Toyota Motor North America and CEO of Toyota Connected North America, said in a statement. "Connected vehicles are the next step in a personalized driving experience, emphasizing your preferences as a driver thanks to better technology, improving the customer's ownership experience over time."
While this new 100-member team will focus on the driver-centric content (internet-connected radio, cloud-based content, and apps) that makes the driving experience more intimate to the customer, they will also develop car-centric content, such as remote diagnostics, over-the-air software updates, cybersecurity and vehicle relationship management.
This car-centric content, which provides Lexus and Toyota with an assortment of data and diagnostics, comes at a time when sophisticated car-connectivity advancements are making leaps and bounds, thus leaving them vulnerable to hackers. But Toyota has taken notice of the potential cybercrime attacks and is tasking this new team with protecting their vehicles—a very important undertaking.
Connected Technologies brings existing team members who have been improving connected vehicles and information systems, as well as those in research and development, to step up the game and bring more personalized, user-friendly technology to our Highland Park Lexus dealer and Toyota dealers all over the world.
With the corporate campus in Plano, Texas as their playground, the new team will be a part of the "One Toyota" North American headquarters. This movement to have a more unified work body, thus creating additional opportunities for collaboration, innovation, and productivity, is certainly proving to be beneficial.
"Thanks to the new One Toyota structure, we are removing barriers among our North American teams that work on connected vehicles to create a more cohesive and empowered team to listen to and create an ever-better connected car experience for customers," Jim Lentz, CEO of Toyota Motor North America, said.
As the new Connected Technologies team works on this 100-acre campus with an expansive set of team with diverse talents, one can only imagine the impressive technology that's coming. Should this come as a surprise to Lexus customers, who have experienced top-notch customer service and luxury only Lexus can give? Not at all.
Though this team is newly formed, the incredible Lexus technology they are building off of can be seen in new Lexus models for sale, right here at Lexus of Highland Park. If you haven't visited, take this as our formal offer and come see our inventory at the closest Lexus dealer near me and you!