The Innovative LC 500 Highlights Success of Lexus' New Horizons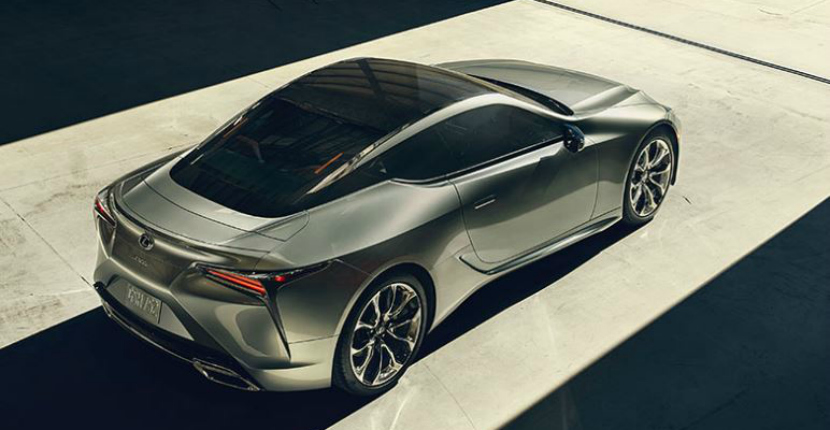 If the similar reactions of critics, analysts, and fans alike are to be taken as fair evidence, Lexus has been doing some pretty impressive work in continuing to step its game up lately, with a number of widely buzzed-about new entries already on the market or preparing to make landfall in the very near future. With its eyes dead set on more exciting new horizons in the coming years, Lexus seems to have plenty of surprises yet to unveil soon.
A Bold New Approach
One of the most anticipated of these recent Lexus creations is the LC500, a 2-door fastback GT model directly descended from the much-discussed Lexus LF-LC concept vehicle debuted in Detroit for the 2012 North American International Auto Show. Showing off one of Lexus' most minimal and futuristic designs to date, the LF-LC stirred a lot of conversation and ultimately garnered a lot of appreciators. Now, taking the best of the LF-LC design and throwing in some signature enhancements, the Lexus LC500 prepares to deliver what is undeniably one of the finest Lexus vehicles to date.
Innovations at Every Turn
Offering an unprecedented volume of Lexus luxury, the spacious LC500 presents a wide variety of innovative technical additions, first-class luxury accommodations, and features to rival a high-quality in-home entertainment setup. Of particular note is the company's pioneering new 10-speed direct shift automatic transmission, the first of its kind in the class. Paired with a stately 7-liter V8, the LC500 boasts a thoroughly adequate 471 horsepower, gliding on more than enough power to move you and yours with confidence to spare.
Always Thinking Ahead
In addition to the work that went into realizing the traditional LC500, Lexus also went the extra mile to provide a hybrid option, the LC500h, which combines the efforts of a 3.5-liter V6, a hybrid transmission, and a state-of-the-art battery pack to generate over 350 horsepower, all while achieving an unprecedented boost in efficiency and a sharp cut in environmental impact. Bringing a wide selection of recent Lexus innovations together to create an exceptional new vehicle, the LC500 stands as the product of a company undoubtedly at the top of its game.
Learn More Today
There's plenty more to explore in regard to this excellent new arrival at a Lexus dealer near you, as well as all of the other excellent members of the current Lexus family of vehicles. For all you'll need to get up to speed on the successful and well-received young Lexus lineup anytime, you can be sure to catch us right here at your local Highland Park Lexus dealer anytime you're curious. Don't hesitate to get in touch with us today at Lexus of Highland Park!