Lexus of Highland Park Welcomes New Business to the Highland Park Area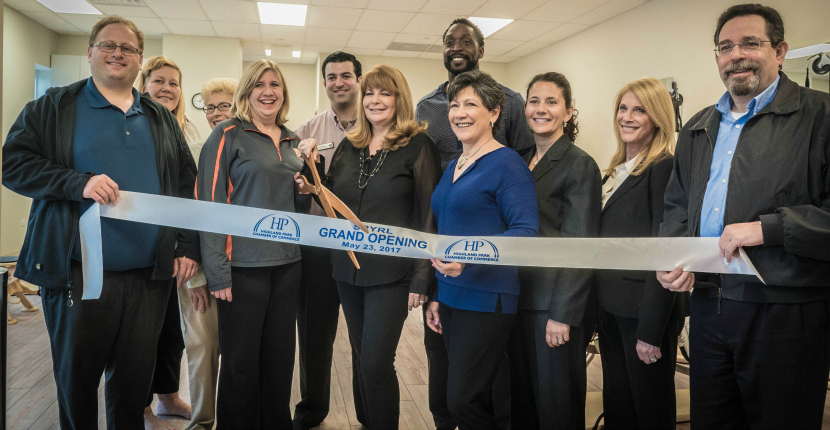 There are many activities and events in the Highland Park area, including Highland Park's newest edition, SPYRL™.  SPYRL is a new studio in Highland Park the offers the GYROTONIC® method.  They hosted their special ribbon cutting ceremony from 11 a.m. to 1 p.m. on May 23rd at their location on Green Bay Road in Downtown Highland Park.
At the event were several great Chicagoans, including Chicago Bear's player, Charles 'Peanut' Tillman and General Manager of Lexus of Highland Park and Co-Chairman of Highland Park Chamber of Commerce, Benjamin Nusinow.  Tillman was greeted by many autographing footballs and taking photographs for a suggested donation to Tillman's foundation, the Charles Tillman Cornerstone Foundation.
Not only is he a former Bear's player, Tillman, is a proud Gyrotonic enthusiast along with many other celebrities that recommend the exercise.
If you are looking for something to do in the Highland Park area and enjoy a good workout, stop by SPYRL's studio.  SPYRL is currently offering a special three-class introductory promotion for new clients.  After, individuals are able to purchase packages available for 5 and 10 individual or group sessions.
If you aren't enticed to join yet, just wait!  During the month of May and June, a portion of your registration costs will be donated to Tillman's foundation.  You can also partake in the online auction through June 30th, including prizes such as Tillman memorabilia, free SPYRL classes, Bears tickets and more which benefit the foundation.
Lexus of Highland Park would like to welcome SPYRL to the Highland Park area!
GYROTONIC and GYROKINESIS are registered trademarks of Gyrotonic Sales Corp and are used with their permission.