Keeping Your Luxury Vehicle Running in Below Zero Temps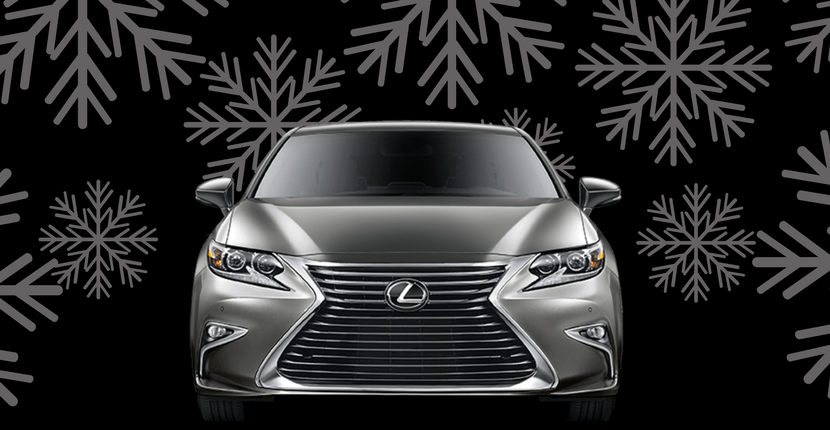 When the thermometer gets below freezing and continues to steadily drop, nearing and steering well into the negatives, the last thing anyone wants is to have car problems. Thankfully, a little love can go a long way. There are several simple steps and service checks luxury car owners can take to make sure their vehicle stays in impeccable condition and continues to run smooth—even through the snow.
Care for the Battery, Baby
When winterizing, the first place to start is with the battery, because it's your lovely luxury vehicle's livelihood and the cold isn't always nice to it. In fact, subzero temps can kill it, as winter weather weakens batteries and reduces their cranking power. Parking your NX crossover in a garage is one way to ensure it starts in frigid temperatures and servicing your battery is another wonderful plan of action, especially if it's between three and five years old (as this is the time they tend to give out).
Give the Tires some TLC
Don't let all season tires harden and lose their grip in extreme weather. Instead, invest in winter tires with special tread patterns and rubber made to withstand the cold that can grip snow and ice. In the winter, it's also of utmost importance to watch your tire pressure because it can descend right along with the air temperature. Driving with this low pressure can cause treads to separate and lead to premature wear.
Don't Forget the Fluids
When the wind is blowin' and icicles are hangin', fluids will start to thicken, so be sure to check all of the liquids in your vehicle —oil, coolant, brake, power steering and transmission fluids— especially if you're driving the ravishing Limited Edition Lexus RC F.
Top Up Your Tank
Keep your gas tank at least half full during bad winter weather to prevent any damage and keep yourself from getting stranded. As temperatures fluctuate, condensation can form on the walls inside some vehicles' gas tank. This water can then drip, making it down into fuel lines, freeze and keep gas from flowing. It's a costly expense no one wants, so don't test the water—or should we say ice?
Buy New Blades
As a rule of thumb, it's a good idea to replace your windshield wiper blades twice a year and the winter is generally a great time to get some new blades on. When picking up the new ones for your LC 500, go ahead and get an ice scraper if you don't already own one. It's much more effective than trying to use the new blades to scrape off the ice in the morning, which will quickly deteriorate any wiper blades, even high-performance ones.
Steer Sensibly & Avoid Accelerating Suddenly
Caring for your car isn't just about servicing the vehicle, it also largely involves your driving habits. In the snow- and ice-filled months, it's vital to drive cautiously and carefully. Braking takes much longer on slick roads, so be sure to stay a safe distance behind other vehicles. Watch for hazards (like ice patches) and reduce the risk of a skid by accelerating, braking and steering smoothly and avoiding sudden actions.
If you haven't serviced your Lexus this season, stop by Lexus of Highland Park, your local Lexus dealer, and ask about our service specials. With a team of highly trained technicians, we're more than able to winterize your luxury Lexus and being a "Lexus dealer near me and you" means you don't have to drive far.