Lexus Unveils Another Concept Tease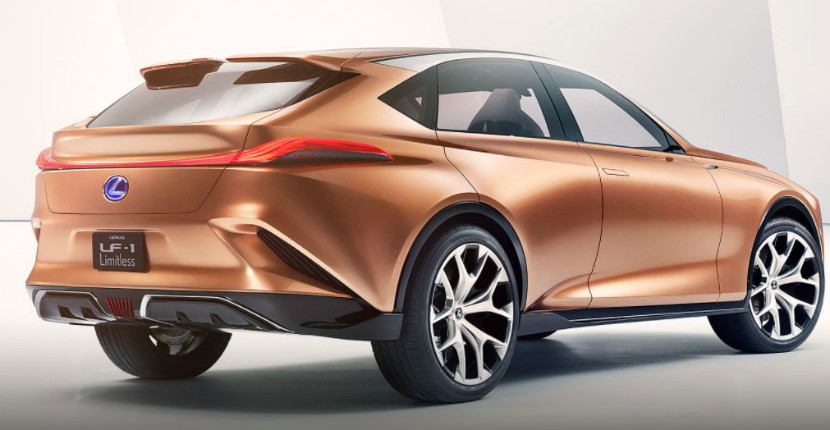 Six seconds, that's all Lexus gave us. That, and a few photos as a sneak peak into their new LF-1 Limitless concept car. We barely know anything, but we do know it this concept is going to be pretty awesome. Not that we should expect anything less from Lexus, the brand that has released four car concepts that are mind-blowingly cool.
The LF-1 Limitless is being revealed this month at the North American International Auto Show in Detroit, Michigan. The six second video and few photos show aesthetically pleasing LED lights, an intricate and tasteful glass roof design, hints that it will be a hybrid, and one mighty fine looking set of headlights.
The face of the car embeds an electric 'L' to embrace the brand of Lexus. What little we can see shows that the concept will be fierce, leading the new model year with lots of confidence. The LF-1 Limitless is predicted to be an SUV, following the trend of crossovers and big cars.
The LF-1 Limitless will be the fifth concept car released by Lexus, and there are definitely more to come. It started in 2014 with the LF-C2 sport convertible. Shortly followed the compact coop Lexus LF-FC and the LF-SA in 2015. The most recent, and most popular, is the UX Concept which was released in 2016. These concept cars have received positive feedback from the Lexus community and provide good insight into what is coming in the next few years for the brand. These concepts might seem far-fetched, but isn't it also true Lexus has claimed to come out with a self-driving car in the next two years? Time will tell, but what we do know is this 2018 reveal is sure to be just as exciting and futuristic as the previous ones have been.
Stay tuned for what comes with the new Lexus LF-1 Limitless concept. Until then, visit your local Highland Park, IL Lexus dealership for offers on current vehicles for sale!