Lexus' Spider-Themed Kinetic Seat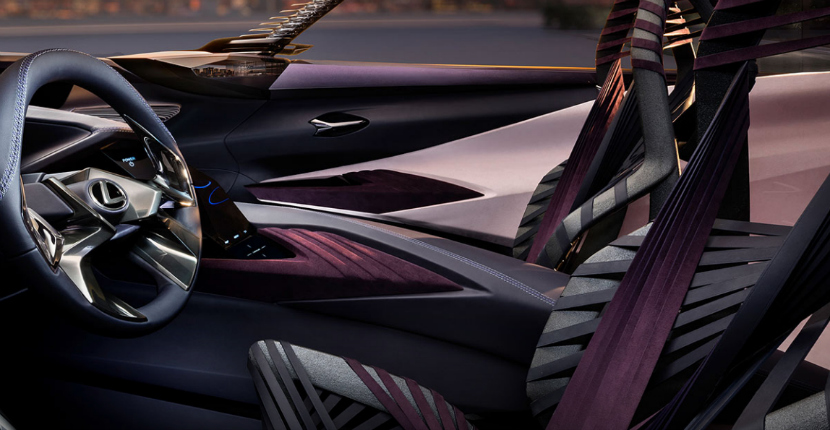 Obviously, information can come from anywhere. Being even halfway involved in the automotive community, you always hear famous stories with regard to how one designer was inspired by this or that animal (e.g., usually something fast—usually something spry), by this or that mythology, et cetera et cetera. In any event, that is just what Lexus has done when it comes to the automaker's new Kinetic Seat concept. That is to say, Lexus took inspiration from the humble spider in order to build what they are saying is a game changer in comfort with regard to car seat technologies. This new design has left your Highland Park, IL Lexus dealer quite intrigued.
At first glance, the Lexus Kinetic Seat concept—which is set to be unveiled at this year's Paris Motor Show—is fairly striking to say the least. Lexus, however, insists that such an intense design is all part of the plan. "In humans, the spine acts to stabilize the head," the automaker said in a press release. "In order to recreate this […] in car seats, the seat cushions and back rest [of the Kinetic Seat] were designed to move kinetically with occupant weight and external forces." Though this does not necessarily sound like a big deal, it very much is when it comes to the comfort of the driver/passenger(s). Lexus continues: "Thus, simply sitting in the seat helps stabilize head movement cause by vehicle motion, keeping the field of vision steady. This reduces the burden on occupants, improving ease of driving and comfort."
Now, while the shape of the Kinetic Seat concept is very interesting, what perhaps stands out the most is what Lexus has taken from the aforementioned humble spider: the spider web-patterned net and the synthetic spider silk. As far as the former is concerned, the seat has a spider web-patterned "net" of sorts that spreads out from the middle. This, according to Lexus, "is sufficiently flexible to closely fit body shape, dispersing the load to make it possible to sit comfortably for prolonged periods." The synthetic spider silk is said to be stronger as well as better for the environment. "The threads at the back rest of the spider web-pattern construction are made from environmentally friendly synthetic spider silk materials instead of petroleum-derived materials. The main component of this material is protein, which is created through microbial fermentation, then spun and processed into a new material offering superior shock absorbance (Toughness) properties."
As is always the case, keep checking back in here with us at Lexus of Highland Park for more information with regard to Lexus' new Kinetic Seat concept. Too, while you are at it, why not stop by and sign up to test drive one of our many new lot vehicles? We can promise to do everything in our power to help find the right vehicle for you!