Lexus UX to Hit the Road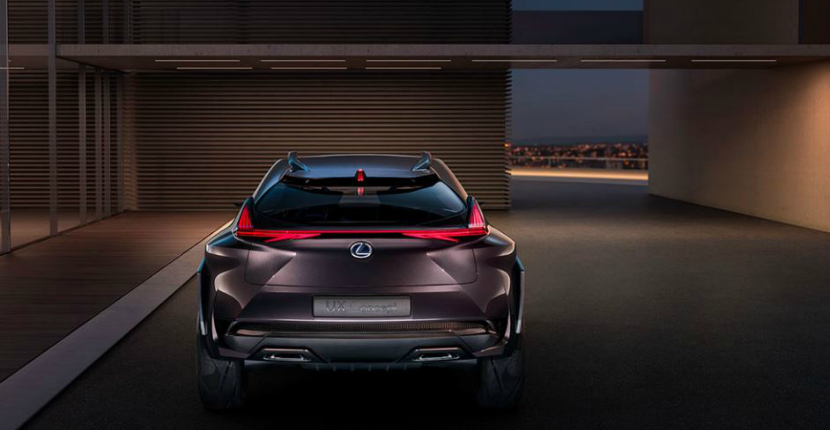 Lexus has announced that its outrageous UX SUV model is about to hit the road very soon! The UX, one of Lexus' latest models, was initially announced at the Paris Motor Show and debuted in Detroit during the 2017 North American International Auto Show. While at the Geneva Motor Show, the international executive vice president of the company, Yoshihiro Sawa, confirmed that this one-of-a-kind Lexus SUV is well on its way for a release. Sawa talked to Australia's Motoring and mentioned, "Please expect UX, it's not so far away."
The design of the Lexus UX showcases an intricate blend of shapes and angles along with mega wheels and evil-eye headlights. The company said that they want to have more appeal to the younger consumers who are into upscale small SUVs.
To say that the concept of the car is eye-catching is an understatement. The look on the UX concept transcends a crossover SUV and looks more like a Transformer. It boasts a massive front grille, intricate wheels, and a stunning interior that looks like it was designed by a supervillain rather than Lexus' team of engineers. Don't expect many of the features to be diluted come production time, either. Apart from the concept's kinetic seats and holographic, 3D control display, the vast majority of design elements and features will be kept for production.
Let's be clear, the Lexus isn't your standard truck-like SUV. It blends the features of an off-roader along with a coupe-like feel. The SUV was designed and formulated at the company's ED2 design center which is located in France. Once the Lexus UX arrives, it will join the RX and NX crossovers as part of Lexus' latest models.
Sales of compact crossovers have been growing in Europe and China. And production of the UX is a step by Lexus to improve their sales figures in these markets. The company will also target American consumers as it looks to challenge the Mercedes-Benz GLA, the BMW X1, and the Audi Q3 for small SUV dominance. To be clear, though, the luxury car brand has yet to confirm which markets will be receiving the UX and when.
The UX is definitely a unique car and one of the latest Lexus models you should be keeping an eye out for.
To find the perfect Lexus, stop in to your Highland Park Lexus dealer.  We have accessible financing and can get you into the car of your dreams!