The UX Concept is a Symbol of the Ambition of Lexus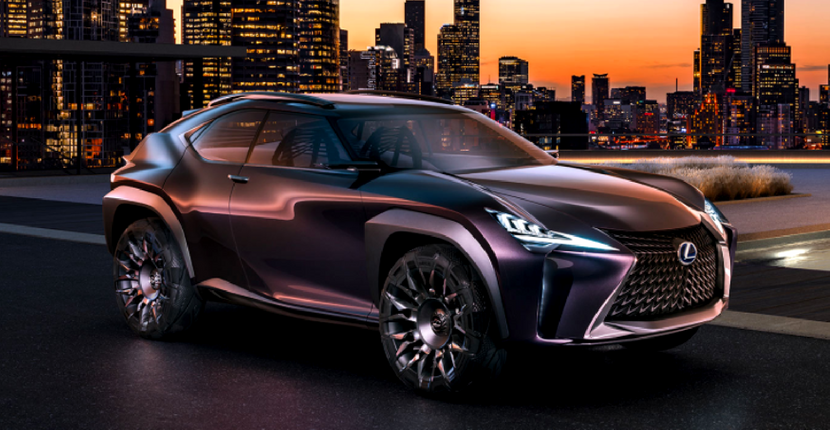 The UX Concept is a symbol of the ambition Lexus has for a better future of driving. They're innovative and ready to come out with visionary cars that change the world. Lexus strives to keep things fresh, creative, and distinctive against other brands. The UX Concept came out in 2016 as an SUV compact for the future. It has 'inside out' exterior and interior designs, 3D Human Machine Interface technology, and a design interpretation of Lexus' breakthrough Kinetic Seat Concept.
The Lexus UX Concept was aimed to be a new version of the crossover with insane technology. The vehicle is just that, and the UX could be hitting the streets of America in the future. If this dream comes true for the US, innovation will take over the roads.
The Kinetic Seats are just one part of this intelligent machine. They adjust automatically based on the weight of the passenger to ensure maximum comfort. Interior and exterior e-cameras also surround the car, giving the driving complete awareness right on the front display screen. The switchgear included throughout the car is electrostatic with transparent covers, being an example of excellence in every single detail of a Lexus vehicle.
In fact, the UX is filled with details that are hard to describe, but easy to feel. The 3D technology includes an architectural cabin that completely changes the way one views driving. The placement of the air conditioning vents, the central console, and the upper display are mathematically built to ensure driving comfortability. This isn't the only thing special about the UX design. The UX has four seats and a low framed structure to make off-roading a dynamic experience. The 'inside-out' design is inspired by the idea to have a 'strong synergy between both the exterior and the interior,' according to the UX press release. They also covered the concept of form-defining paintwork to polish off their 'inner skeleton' like design.
Does it get much cooler than this? See for yourself, the UX Concept made an appearance at the New York International Auto Show last Spring:
Currently, the compact SUV premium segment is Europe's most fast-growing selection of cars. Great things are expected from Lexus in this department as we've seen success with the Lexus RX and Lexus GX. You can learn more about the UX and current sales on SUV crossovers at your local Lexus of Highland Park dealership!