The Lexus ES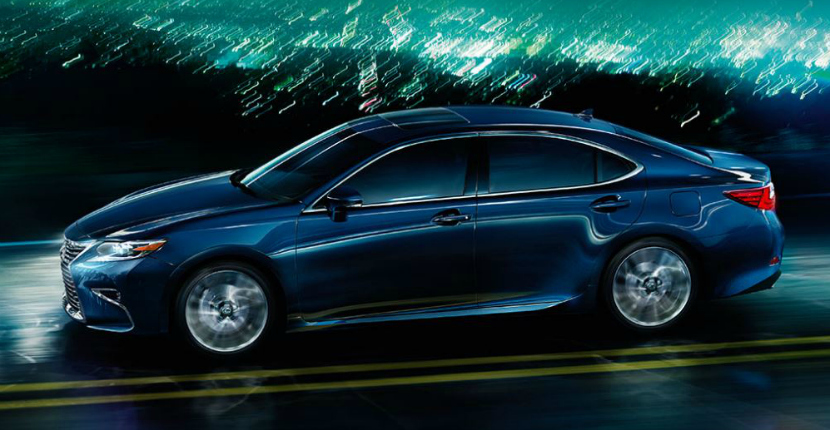 Among many other things, the Lexus brand over the years has gathered a reputation for both luxury and quality. It is perhaps safe to say that virtually no other automotive brand is more associated with these two concepts than that of Lexus. Ask anyone about the first thing that pops into their heads when they hear the word "Lexus" and note the responses. I am willing to bet that most of the replies will deal with either the automotive giant's commitment to luxury or their commitment to quality. This being the case, one needs to very much keep these attributes in mind when considering a vehicle like Lexus' ES model.
As far as stats go, the Lexus ES is quite nice to say the least. Here, you have a 3.5-liter V6 that is coupled with a six-speed automatic transmission, all working to push roughly 268 horsepower. Not to mention, the new Lexus ES' fuel economy is quite substantial when it comes to luxury vehicles. That is to say, the new Lexus ES has an EPA estimated 21 miles per gallon in the city and 30 miles per gallon on the highway. Of course, this seems like a very intense engine and quite a lot of power for the likes of a luxury vehicle. I mean, isn't the point of such a thing to provide the smoothest, most—dare I say—luxurious ride from point A to point B? How can you have such a thing with 268 horses screaming at you the entire time. Well, fret not, because Lexus has you covered with regard to the new ES in the form of their sensory deprivation cabin, which works to eliminate both the sounds and the intense feel of all that power without sacrificing the power itself.
The only real downside to the new Lexus ES is that, as of right now, there seems to be no way for the automaker to offer either Apple CarPlay or Android Auto with their vehicle. While this does seem like a definitely cut on the otherwise flawless ES, let's just hold out hope that Lexus will soon be integrating these systems into their vehicles (if they are not already trying to do such a thing).
In any event, with a starting price of $39,000, it is hard to see where any luxury vehicle fan could go wrong in purchasing a Lexus ES.
As is always the case, keep checking back in over here with us at Lexus of Highland Park for more information with regard to the Lexus ES. Too, while you are at it, why not stop by and sign up to test drive one of our many new lot vehicles? We can promise to do everything we can to help you find the perfect vehicle!