Lexus IS F Sport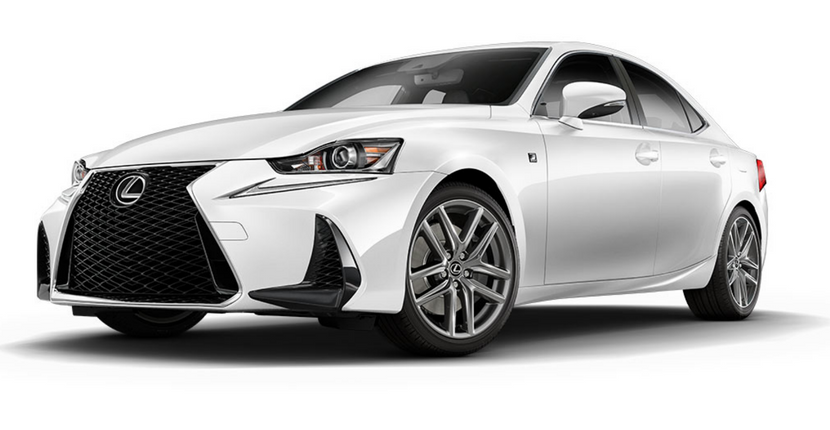 What do you think of when you think of Lexus?
Something about Lexus just screams cool and stylish. However, it's different than Mercedes, Jaguar, or other luxury brands because it's not just businessmen and businesswomen driving them around. It's families, it's friends; it's everyone.
Speaking of screaming luxury, the Lexus IS F Sport does just that. Let's start with the dashboard- there is a 10.3-inch multimedia screen ready to show driving performance and includes any fancy Bluetooth gadget one can think of. The driver can shift into normal, eco, or custom mode to add exhilaration or to make it a more relaxing ride, whatever you want! All the IS Lexus models are fabulous, but what makes the IS F Sport special is the engine note, the adaptive variable suspension, high-performance brakes to go along with that engine, and TorsenⓇ Limited Slip Differential. This gives the Sport fantastic handling, earning all the high reviews it's received.
Kelley Blue Book gave the IS F Sport a 9.0/10 rating, describing it's stand-out style and incredible build as more than good enough. Luxury and safety features are incredible, including Lexus customer benefits and sensor technology. These safety technologies include Lexus connect, the Vehicle Dynamics Integrated Management (VDIM), 10-air bag system, parking assist, smart stop technology, a rigid structure with crumple zones, and many, many more.
The cherry on top of these safety features is the design that aims to stimulate all senses. With both the engine technology and the design, the IS F Sport does just that! It has 18-inch wheels, a sport driver's seat, and the race-inspired vehicle includes an intense face on the exterior. The Sport comes with eight-speed transmission, a V6 powered engine, a 260 level horsepower, an estimated 26 highway MPG, and goes 0-60 MPH in 6.1 seconds. Lexus built it with "supercar instrumentation," inspired by the LFA Supercar.
The IS F Sport is on sale at your local Highland Park Lexus dealer– stop by today!