Lexus LC Convertible on the horizon?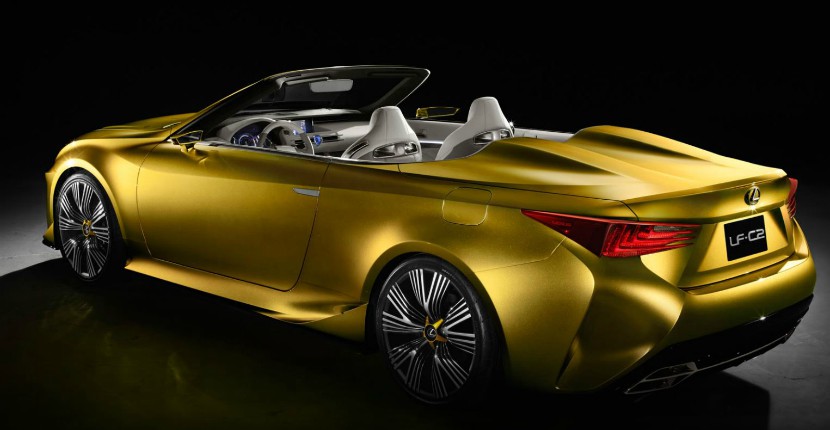 Everyone who thinks they don't want a convertible, is probably wrong. Not that they don't know what they want, but how can you not enjoy a convertible? The wind in your hair, is downright refreshing, and don't forget about the warmth of the sun on spring days. Driving a convertible just feels like summer.
An unnamed inside source revealed to Auto Express that the next Lexus LC could be a convertible! As well as an LC F awaiting approval. The convertible was a concept car called the Lexus LF-C2 for Lexus in 2014, and it's crazy to think it could be a reality in the coming years.
The current Lexus LC was built with a rock solid platform that has nearly perfect weight distribution. Lexus reported that theri engineers put the engine's central mass behind the front axle and pushing the position of the wheels towards the outer edges of the car. They made the following video to express the importance of this new platform:
The LC has a 5.0L V8 engine, 471 level horsepower, goes 0-60 mph in 4.4 seconds, and has an Active Sport Exhaust. That, on top of the Takumi craftsmanship that is obvious in the design, gives something insane for Lexus to brag about. However they're not, they're just continuing to work hard and come up with revolutionary vehicles.
Lately Lexus has been focusing on crossovers, and it's rare that brands come out with convertibles anymore. It'll be exciting to see the LC in person, sporting the luxury brand in convertible form.
Stay informed by checking our website for updates on the LC Convertible, but visit your local Highland Park Lexus dealership for deals on current LC models!