A Rose Gold Lexus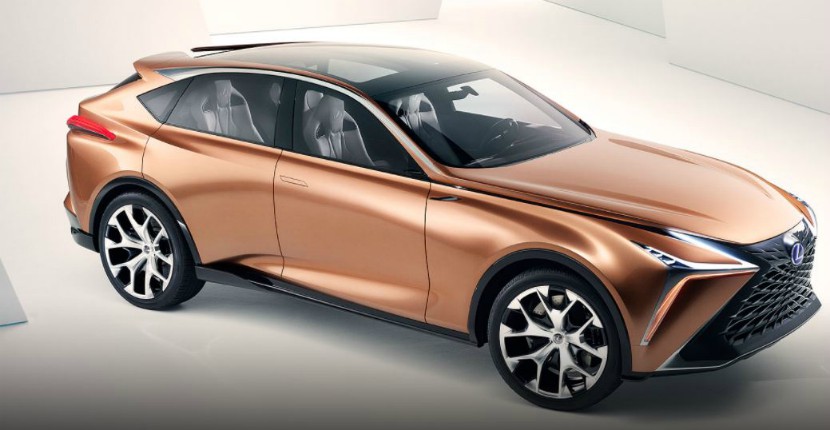 For years, rose gold has been mesmerizing the masses with its luxurious aura and warm appeal in everything from jewelry to technology. But cars? Not many have ventured into this daring realm of design.
The Takumi craftsmen at Lexus, however, accepted the challenge and fashioned a glistening rose gold crossover, the LF-1 Limitless concept. At once, this captivating copper-esque car conveys opulence and comfort, strength, stance and style.
It was, after all, born from the idea of molten katana—a powerful Japanese sword forged from molten metal. With defined lines and a smooth, seamless design, the Lexus LF-1 Limitless is aggressive and yet athletic, more of a sports car than station wagon. It has all the sharpness and swiftness of a sword without sacrificing the comfort, convenience and class Lexus is known for—just ask any Lexus dealer.
"This is our vision for a new kind of flagship vehicle that embraces crossover capability without giving up the performance and luxury delivered by today's top sedans," said Kevin Hunter, president of CALTY Design Research in California, where this concept was created. "The LF-1 Limitless concept incorporates imaginative technology while creating a strong emotional connection by improving the human experience for the driver and passengers."
The inventive technology inside includes LF-1's Chauffeur mode and four-dimensional navigation system, which introduces time to the equation. While the Chauffeur mode—an advancement in adaptive cruise control—enables hands-free operation with by-wire steering, braking, acceleration, lights and signals, the 4D aspect anticipates needs of the passengers and suggests spots to refuel, rest, eat and etc. Through this "car concierge," passengers can even make restaurant reservations, book hotel rooms and check road conditions on their route. With a touch-tracer pad in both the front and rear center consoles, each and every passenger can choose their own entertainment.
The interior is much more than just the technology. The Chiffon white leather could not look any lovelier, contrasted with the dark Cocoa Bean leather and sleek copper-colored, rose gold highlights around the cockpit. These tones create a comfortable, yet contemporary feel with a sophisticated style that can be seen in many new Lexus models for sale. Even the smallest details—like the sets of diamond- and star-like LED lights that shine through tiny perforations in the center console and the wooden door trim—were thought through and contribute to the vehicle's magnificent composure.
Although, the composure would not be anything if comfort and allure were not in the equation. Which is what the designers at CALTY focused on—incorporating the Japanese tradition of omotenashi, or hospitality, and ensuring that those viewing the vehicle and sliding inside were welcomed with warmth and enthusiasm.
A "limitless" concept, the LF-1 is not bound by one engine option. It could be powered by gasoline or fuel cell, hybrid or plug-in hybrid—even all electric. Perhaps this is a nod to Lexus' future offerings. It wouldn't be too surprising, considering the closeness this vehicle is to the LC 500's style, as well as the RX and NX lines, and the IS' automated features. Though it is a concept, it's easy to image finding this opulent automobile at a Lexus dealer.
While waiting to see what's coming next, visit us at Lexus of Highland Park. Whether you're searching for a "2018 Lexus near me" or a "Lexus dealer near me," we have a line-up sure to impress.