Lexus LS 500 Earns Flagship Status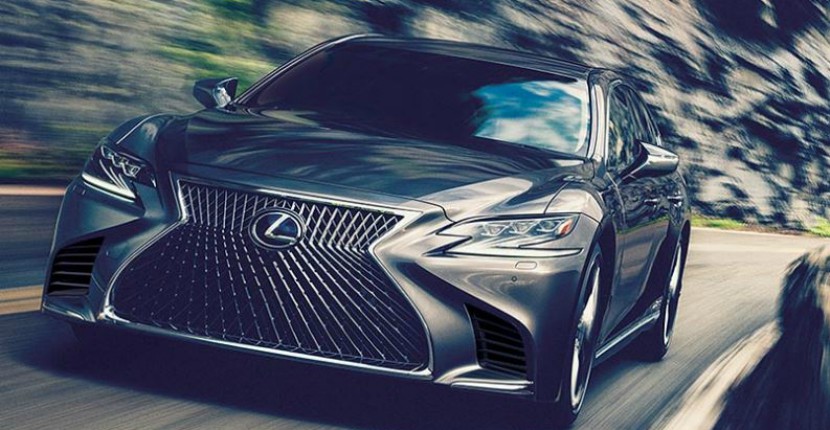 When you're trying to be successful, how does one put their best foot forward? How do they know which one is there best? Especially when you have way more than two feet and all of which are very powerful, come with aesthetically pleasing luxury design, and are just awesome?! Well, maybe we should ask Lexus. They seem to really know what they're doing, and it shows in their recent models. Recently their popular Lexus LS 500 models earned flagship status- meaning it's at the top of their lineup.
What does that even mean? Like yes, it's one of their best vehicles, but what does that even mean? It means that the LS 500 is packing a lot of power under its hood, even without it's V8 engine. That's right, this model has a 3.5L V6 engine, a 10 speed automatic transmission, and goes 0-60 in 4.6 with the car's 416 level horsepower. This is the car Lexus wants their customers from the top of the food chain to buy, it's the best of their best (thus far).
Lexus first built the LS from the ground up in 1989, with a platform based off of their LC Coup. It's a sedan, now the first multistage hybrid prestige luxury sedan. The 2018 model also has impeccable balance, lower driver seat, and a lower center of gravity that creates an entire new driving experience.
Motor Trend gave the LS 500 a pretty good review back in December, requesting to see more from Lexus. People have high expectations for the brand based on their past, but the future is looking like they can live up to those expectations. Edmunds also gave a great review of the LS, supporting the decision for it to be the flagship of the Lexus brand.
The model continues to sell strong, even at it's 2018 model price of $75,000. More is coming from Lexus- a possible convertible, a new LS, and an LS Hybrid! Stay updated with Lexus, even though it's understandably difficult to keep up with everything they have coming.
Your local Highland Park Lexus dealer has everything you need to know about which car is perfect for you- stop by today for more information on current offers!