Lexus has a Big Push After Super Bowl Ads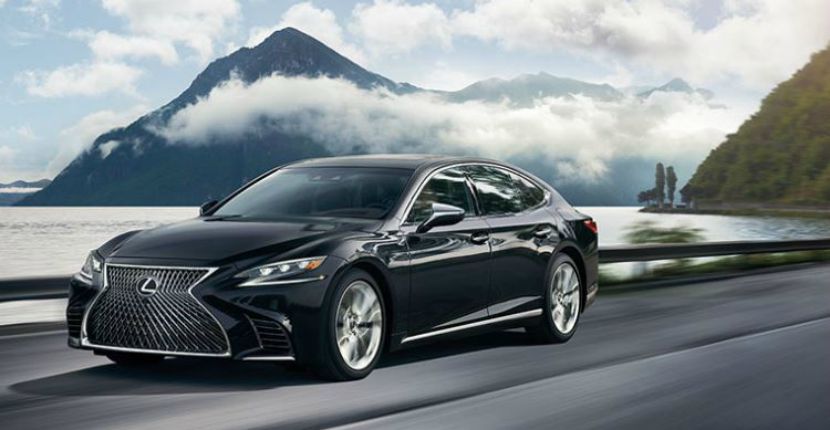 This past February, the Philadelphia Eagles took home the Super Bowl title, and if you don't remember that, maybe you remember some of the awesome commercials they played in between the game.
Consider this– the Super Bowl is the most widely watched event every single year, around 114 million people every year. We know this because the American Marketing Association did an overview on some pretty interesting Super Bowl facts. The game is famous for the commercials, the entertainment throughout the game is the reason a majority of the people watch the Super Bowl in the first place. That being said, it's no surprise that the prices of ads shown during the game have gone up 76% in the past decade. Here's another fun fact: 1.25 billion chicken wings are expected to be eaten during the Super Bowl every year. Huh, who would of thought?
On February 4th, 2018, the Lexus LS 500 F Sport was one of the lucky products to be commercialized during the big game. If you haven't seen the amazing collision between the LS Sport and the Black Panther, not to worry! You can watch the Lexus ad "Long Live the King" below:
This commercial gained huge traction for Lexus. The Kia Stinger and the Lexus LS 500 F Sport actually received the most attention because of their Super Bowl ads in comparison to any other automotive brand! Wards Auto reported that the Lexus LF had 2500% more viewers on Kelley Blue Book while the San Diego Union Tribune reported that the vehicle had 1,080% on Edmunds.
It's no wonder the LS and The Black Panther made such a great pair. The Lexus LS 500 F Sport has a 416 level horsepower and an estimated 30 highway MPG. The car is often described as 'exhilarating' as well as being incredibly stylish. The look of the vehicle is basically what everyone can talk about when it comes to this LS, and the Black Panther embodies the engineering makeup of the F sport.
See what all the hype is about and check out the Lexus LS 500 F Sport!  Your Highland Park Lexus dealership has everything you need to know, check it out today!