Lexus Super Bowl Ad Lets One "Experience Amazing"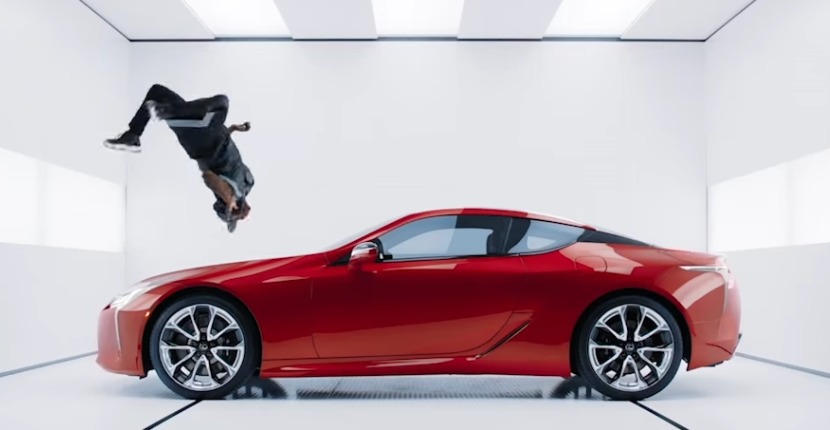 Lexus used its first Super Bowl appearance since 2015 to debut a new global tagline, "Experience Amazing," which the brand says reflects Lexus' "historically unyielding commitment to providing the best possible customer experiences." A 30-second version of the ad ran in the game during the second quarter.
Car companies have dominated the ad load during the big game for almost a decade.
Automakers that used the Super Bowl to drive curiosity for new models achieved the greatest success. The final numbers are in — and Lexus, Kia and Alfa Romeo were the big winners of the Super Bowl auto ad game, according to Edmunds, a car shopping and information platform.
Edmunds analysts tracked traffic to brand and model pages on both its desktop and mobile sites during the game to see which automotive ads were most successful in driving immediate shopper interest. Percentage lifts are compared to average Sunday traffic levels on Edmunds.
The company looked at lifts during the entire duration of the Super Bowl — including pre- and post- game activities — from 11 a.m. PST – 8 p.m. PST.
Lexus, which advertised its LC500, saw a cumulative lift of 1,710%. Kia, whose spot featured actress Melissa McCarthy and focused on the new Niro, experienced an 860% lift and traffic for the Alfa Romeo Giulia was up 802%.
"Lexus' newest models reaffirm the brand's performance, engineering, design, and craftsmanship prowess," Brian Bolain, general manager for Lexus marketing, said in a statement. "The LC and LS were built from the ground up to satisfy the most demanding and discerning luxury buyers, and reflect a brand ethos that aligns with the world's best luxury lifestyle brands."
The Lexus ad featured Charles "Lil Buck" Riley, who specializes in a dance style called jookin. The amazingly flexible artist has shared the stage with the likes of Yo-Yo Ma, the New York City Ballet and Cirque du Soleil, according to this profile in the Los Angeles Times.
Lexus is looking to bring a "bigger sense of modernity" to the brand, said Brian Bolain, general manager of Lexus marketing. The company introduced the LC 500 in an effort to give the overall brand "a halo affect" and help improve how consumers view the entire lineup of Lexus cars. The LC 500 starts at $92,000.
"We are still known for customer service, safety and quality, but at the same time we are becoming known for performance, appearance and fun to drive," Mr. Bolain added.
Lexus points out that enlisting well-known celebrities and performers is critical when it comes to Super Bowl commercials because viewers expect ads in the game to be entertaining.
Lexus' spot certainly was! The only thing that could be more entertaining would be to actually stop by Lexus of Highland Park for a test drive.