Lexus Has a New Concept Car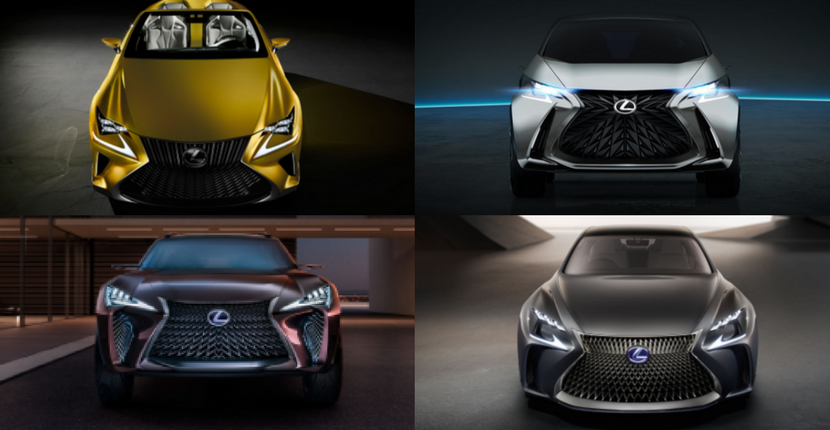 The 45th Tokyo Motor Show is just days away and everyone is talking about the new concept car Lexus has under wraps.
No name, no pictures, not even as much as a hint has come from this alluring automaker known for engineering luxurious vehicles with top-notch performance.
With future Lexus models—such as the LF-A Concept and Sports Yacht Concept—in the works and the "LS-FC CONCEPT" trademark going through the United States Patent and Trademark Office in May, the car chatter is at an all-time high and the hype is mounting.
What's Your Best Guess?
Could it be that Lexus is making good on their promise to build a hydrogen-powered car by 2020, building off the LF-LC, to bring a new pure battery-powered EV or fuel-cell car concept? Or will the October 25th show mark the premiere of an electric, autonomous SUV?
A more likely debut may be that of a high-performance LS F or even a seven-seat RX crossover. With talk of a three-row crossover's October debut earlier this year, it's probable, but even the aficionados at AutoGuide speculate that it would be a better fit for the Los Angeles Auto Show in November.
However, if it's the LS F we're going to get a glimpse of, rumors are swirling, saying that it will feature a twin-turbo V8 engine.
CarAdvice's Derek Fung claims that a next-generation CT hatchback and smaller UX crossover that is more production-ready are also viable candidates, reminding Lexus lovers that the ES is due for a renewal—and sneak peek pictures hint at a sportier look.
A Peek at the Past
The last concept reveal was the UX crossover at the 2016 Paris motor show, where the Lexus LF-CC made its premiere years ago.
The Tokyo Motor Show has a history of scene-stealing unveilings, including the LF-FC flagship concept in 2015, RC in 2013 and LFA Nürburgring in 2011. Whereas at the December Detroit Auto Show, Lexus has premiered the LF-FC concept, IS sedan, the RC F, and GS F, as well as the LC and LS production models.
"Taken even further, Detroit has been the home of every F brand reveal except for the LFA, which debuted at Tokyo in 2009," Lexus Enthusiast points out. "This is not to suggest patterns can't be broken, but it does temper my expectations somewhat."
Sharing the Stage
In addition to this unveiling, the bold new Lexus LS will take the spotlight with at least 11 production models, alongside the new LC coupe—which will soon be available at your Highland Park Lexus dealer—steering the brand in a new direction, proving Lexus can craft a captivating grand tourer that competes with German automakers.
The new NX luxury crossover SUV and the updated CT compact hatchback will also make appearances at the show.
No matter which concept is revealed this month, we can promise that your Lexus dealer in Highland Park will have the newest models of Lexus vehicles for sale as soon as they hit the streets. So stop by and see the latest Lexus models for sale in Highland Park today!